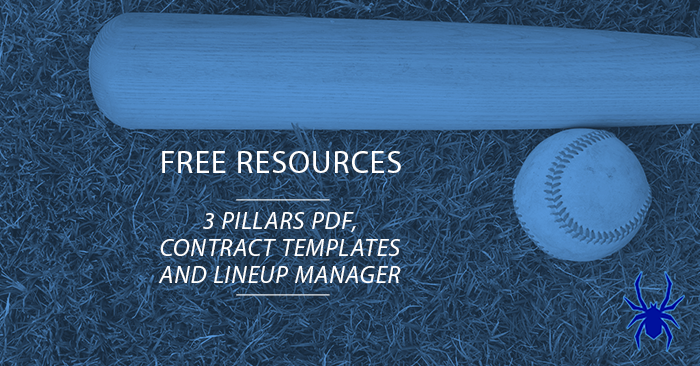 I have several free baseball coaching resources available for you (they may also be valuable for parents!)…
3 Pillars of a GREAT Youth Baseball Team

I stress three important qualities — or pillars — of baseball players and teams that lead to success:
Players and teams that consistently commit to these pillars are far more likely to be successful than those who don't. At lower levels and younger ages, though, talent alone can often get you by and it's easy to forget the importance of these three things.
That's why I had this PDF created as a reminder.
I encourage you to print it off for the young baseball player in your life — or for the entire team!
[GO HERE TO GET THE 3 PILLARS PDF]
Player, Parent and Coach Contract Templates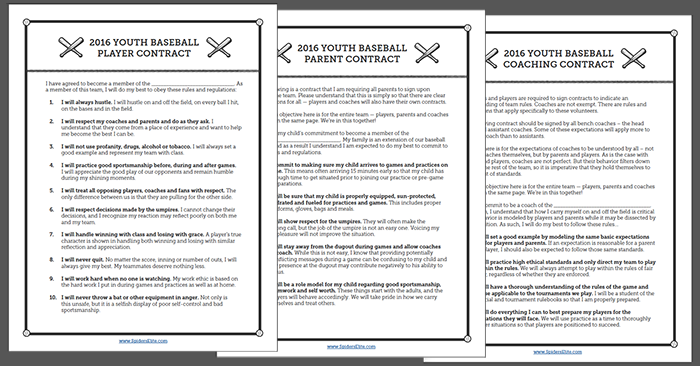 An organized team is most likely to be a harmonious and successful team. Having rules and expectations in writing is so important for players, parents and coaches. You cannot assume it's understood!
Here's an overview of each of the contracts I use for the Spiders…
I also had generic templates created that you can download and use for your team!
[GO HERE TO GET THE PLAYER, PARENT AND COACH CONTRACT TEMPLATES!]
Lineup Manager and Template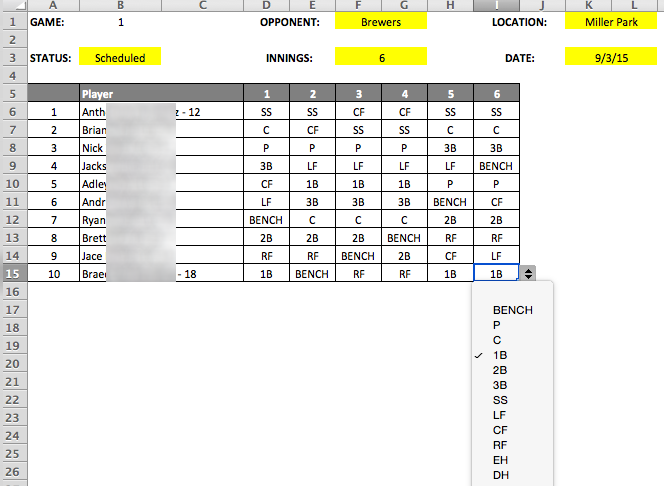 A good coach is prepared for every game with a plan. While the game is fluid, the coach should have an expected approach regarding lineups and positions played by inning.
I use a spreadsheet for this, mapping out every inning of each game. I use that to generate a print-out that I take with me to games.
However, that's just the beginning. I also log who played where and that spreadsheet automatically logs how often each player hit in each lineup slot or played at each position. It's great for keeping track!
[GO HERE TO GET THE LINEUP MANAGER AND TEMPLATE!]
(Visited 10,945 times, 1 visits today)